My Team
I take customer service very seriously. So does my staff. Together, we are committed to providing exceptional customer service to all of our clients.
If you need to schedule an appointment or request any other service, please let us know. We will respond promptly.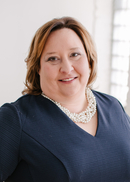 Lisa M Roettger
Lisa joined the Northwestern Mutual team in 2013, coming from a property/casual and medical background. She and her husband, Brent, just celebrated their 25th wedding anniversary. In her spare time, she enjoys spending time with family, friends, and dogs, traveling, reading, and being anywhere on or near the water. Lisa is happiest when she is helping others, so please don't hesitate to reach out to her.
Contact Lisa for assistance with:
Application/underwriting coordination
Transitioning assets
Ongoing questions and service requests, regardging insurance and investments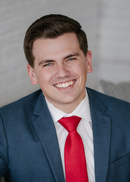 Christopher J Koenig
Chris has been a member of the Northwestern Mutual team since 2015. He works best with young professionals and families to provide accountability and help build strong habits that allow them to live the lives they want. Chris also assists Jesse, Kailee, and Sam with financial planning analysis as well as the strategic implementation of the plans with clients. Chris is passionate about coaching youth baseball and helping out with the youth ministry at his church. In his spare time, you will find him touring the state looking for new golf courses, spending time with family and friends, or brewing beer with his dad.
Contact Chris for assistance with:
One Planning analysis questions
Two Insurance or investment recommendations
Three 401(k) rollover calls